JJ GREY & MOFRO – North Southern Soul
|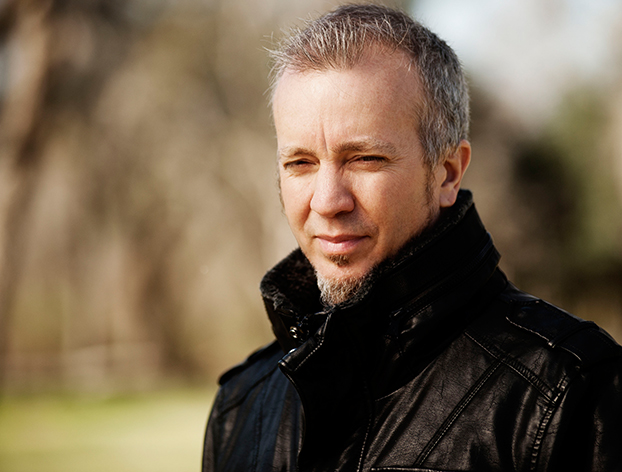 TO MANY OUTSIDERS, mention of the Sunshine State brings to mind visions of theme parks and water slides. But as JJ Grey sings about in his modern southern soul classic, "Lochloosa", there is much more to Florida than country clubs, golf courses and gated communities. Nature is plentiful, good food is everywhere and high quality American music, in its many incarnations, is never difficult to find. When JJ is not busy collaborating with the likes of Buckwheat Zydeco, Galactic and Shemekia Copeland, he has found a way, together with the ever-changing lineup of musicians he refers to as Mofro, to seamlessly blend the myriad sub-genres of American roots music to sublime effect. At the same time, JJ has found himself in the respected position of being one of his home state's premier ambassadors of southern culture to the rest of the world. Red Hot Rock Magazine had the opportunity to talk at length to this most down-to-earth of gentlemen about everything ranging from coffee to alligators. Oh yeah, and some music, too.
Conversation Conducted February 21, 2014
---
RED HOT ROCK MAGAZINE: First things first. You have an ale named after you which can be found in the stores. JJ Grey's Nare Sugar Brown. I haven't tasted it yet. I was the designated driver the day of the Boca Sunshine Music & Blues Festival, so I didn't get to sample it there. Please describe the brew to us.
JJ GREY: It's a dark brown ale. To me, when you sip it and you drink it, at first it hits you kind of chocolatey coffeeish, slightly coffeeish chocolate. I'm not a big…. I don't drink coffee at all. But slightly coffee chocolatey. And then it flushes creamy right after that. But it's not too sweet. I love it, man. Those guys at Cigar City (Brewing), they killed it. They knocked it out of the park when they came up with it.
RHRM: I'm drinking coffee right now just like your grandfather used to. No sugar, no nothing.
JJ GREY: Yeah, exactly. Ha ha.
RHRM: Ha ha. How involved were you in the ale's production and in the selection of its ingredients?
JJ GREY: Well, you know, honestly, when I went there at first, I thought they would probably just have three beers sitting there and they would ask me to tell them which one I liked and we would go from there. But they were like, "No, we want to make one up completely from scratch". So at first, I was like, you know, "something like a light summer beer that you can drink all day", you know, which there's like a million of those on the market, anyway. And they were like, "Cool". And we talked about that for a while. Then I just mentioned that when we were in Belgium, we had a beer that one of the guys said, "It tastes like ice cream, it's so good!" And I described it to them and they freaked out. They loved that idea. I was like, "Man, I didn't think, you know, I didn't want to come here and try to ask y'all to make a beer so complicated." And they were like, "No, no, no, no, no. We'd love to make that." So, of course, I didn't know what the ingredients were, the one I told them how it tasted. They pretty much guessed it. And they pretty much nailed it, man, they pretty much nailed it on the head.
RHRM: Yeah, the last time I was over in Belgium, the selection of beers they had there was incredible. And I'm not really the biggest beer drinker.
JJ GREY: Me, neither.
RHRM: I'm more into Southern Comfort and stuff like that if I'm going to have something. But the beers over there, they were just really tasty.
JJ GREY: Yeah. Definitely, definitely.
RHRM: I understand that your ale is now available throughout Florida. I know that it is the company's thing to distribute their beverages in the home states of the artists that they are named after, But will distribution branch out at some point? Will the ale be available outside of Florida?
JJ GREY: Yeah. They're thinking about that. They are working on that now, they're working on that now. It's gonna be in cans in March in Florida. And so, they're working on trying to get it out of, you know, bringing it to other parts of the country, as well.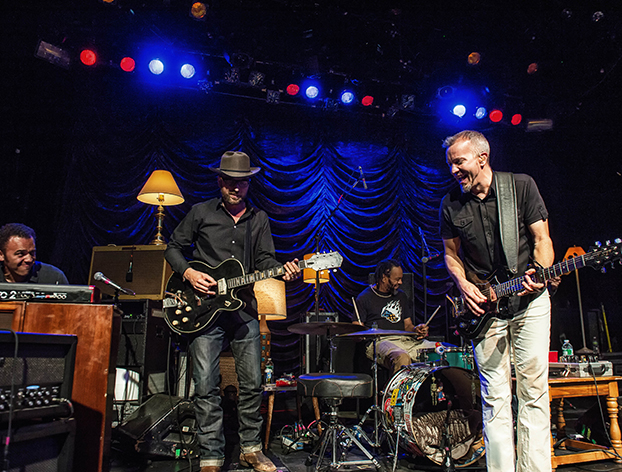 RHRM: We should jump into music now, but your fans should know that brew merchandise is available online for those that are looking for it.
JJ GREY: Yeah.
RHRM: You either just went to Europe or are about to travel to Europe for some shows with Tedeschi Trucks Band. I understand that you are very well received overseas. Which countries tend to take best to your quintessentially American brand of roots, soul, rock swamp, funk or whatever one cares to call it?
JJ GREY: That's coming up in late April. You know, it's hard to say which country. We have been well received in every one of them. At first, I thought there would be a big translation gap, especially for the countries that….even in a place like England with my accent and stuff. But everybody gets it, you know? So there hasn't been anything like that. It's been great from day one. Everybody's been into it. Germany's awesome, Holland's awesome. We've played several shows in Amsterdam and in London. The people are coming and they get into it and they get fired up. The last show in London was off the hook. The same in Germany. I tell you, one of the things that's really cool about the audiences over there is….and the people over here do it, too, but not quite to the same extreme that they do it over there. They get so quiet, like on the quieter songs. You can hear a pin drop. It's almost spooky to me, ha ha. It's like, "Wait, wait, y'all talk amongst yourselves quietly here, at least." Ha ha. You know, this is too much. I'm hearing too much of what's going on. But then they get rowdy at the end. Whereas people here, especially home in the south and stuff, they tend to be pretty rowdy all night. But, it's been great and, thankfully, people have showed up and thankfully, they have been into it. It's been wonderful.
RHRM: I think that your accent may even be an attribute over there. I am originally from New York. When I was broadcasting radio in Sweden, I used to get on the air and exaggerate my accent. It was kind of exotic to them. It's probably the same when you speak with your Florida accent. Ha ha.
JJ GREY: Ha ha. Yeah. For sure.
RHRM: You are part of a very cool-sounding project that places you together with the phenomenal Luther Dickinson. I just love that guy. Also, Marc Broussard and Anders Osborne. You guys have called it Southern Soul Assembly. I hope that you will be adding dates to the ones I have seen online.
JJ GREY: Yeah. Who knows? Probably so. I know that all of us are pretty busy with what we do ourselves. But getting together like that….I've jammed and played with Luther many times. He comes to my house and we've written songs together and done all kinds of stuff. I've known Luther for years. And I've jammed with Anders, as well. I have not had the pleasure of playing with Marc Broussard, but I have heard his stuff. It sounds great, man. So I'm really looking forward to meeting him and jamming with him. I think it's gonna be fun, man. I'm looking forward to it.
RHRM: How will this work? Will you alternate playing each other's tunes? Or will each of you take turns telling stories and playing solo?
JJ GREY: I think we'll probably all jam with each other. So that'll be great. You know what I mean? Maybe a little bit of both. You know what? I don't think none of us know what we're going to do 'till we go in there, do it the first night. Ha ha. You know, all of the guys are diverse enough. Luther can play with anybody in any capacity and he can obviously play and sing his own songs. Anders can do the same thing and I'm sure Marc can do the same thing. And I'll be there, holding on for dear life, having fun doing it. So we're just going to see what happens and not try to work every detail out. Just sort of, hey, we've all got songs, we all know how to play. Let's just get together and see what happens, you know.
RHRM: That's great that it's going to be more of a spontaneous thing. Any chance the four of you will record an album or at least write together?
JJ GREY: Yeah. I have no idea. It certainly could happen. All of those guys seem to be pretty prolific. They are always coming up with stuff and they are always in the studio working, as well as touring. Anders, if he's not touring with what he's doing, he's writing songs for other people, he's touring, he's recording. You know, Anders is always doing tons of stuff, man. He's a worker. And I know Luther's the same way. And I'm sure Marc's the same way. So you never know, man. It could happen, for sure.
RHRM: What is it about the South that breeds some of the best storytellers in the world, definitely in this country? Growing up in the North, I always loved southern music, whether it was southern rock or blues or soul. But it wasn't until I started taking trips deep into Mississippi to research pieces about some of the older blues guys that I realized that every other person you meet there is a character and has great stories.
JJ GREY: You know what? There's great storytellers everywhere, especially in the Northeast. I'll give you an example. If you're watching Goodfellas and you see Joe Pesci's character, and he's telling the story, you know, in the scene where he sweats Ray Liotta for a second and makes him think like he's really mad at him, you know like, "You're a funny guy" when he's telling a story. My buddy, Spooky, he's always telling stories. He's hilarious. He's from Boston. I think everybody's a storyteller. They have different ways of doing it. To us in the South, it's more kind of like what you were saying earlier about an accent. It's more interesting when you hear somebody like Joe Pesci's character. A friend of mine, he works at a company. The guys that own it are all from Connecticut, New York, that whole area there, man. They're older guys. They get together, talkin' about old times and I just die laughing. It reminds me of the same thing at home. They just have a different accent, they have a different way. But it's just as funny. So I think everybody's kind of a storyteller, in a way. It's just how theatrical they do it. But also I think it has something to do with….Funny enough, I heard Anders say this years ago. Me and him was in a southern songwriting workshop. And they asked him a similar question. He said, "We're I'm from originally, in Scandinavia, people are very reserved and the weather is very cold. If you come to America, it's very similar in Minnesota" where he has said that he does pretty good touring-wise. He has said that it's very much like Scandinavia. It's very reserved, a very laid-back type of thing. But when you go down towards Louisiana and you get in the south, you get the warmer climate and everything is louder, more brash, more, you know, like entertaining type thing. And he's like it's the same way in Europe. In Scandinavia, it's more like Minnesota. And then, all around the Mediterranean, it's more like New Orleans. You know, the Italians and the Greeks and everybody around that whole area. All the way around. Israel, everywhere. The people are louder. The music's louder. Everything's a little more out. And I even noticed it with animals. I swear I noticed it with animals, even. The warmer it gets, the more color, the more everything. It's crazy. An explosion of color and everything. The further north you get, the more pulled-in it becomes, the more monotonic almost, you know. Especially when you get to the North Pole, obviously. It's just one color. It's white. Ha ha. The colors start to pull out. There's nothing wrong with that at all. It's just the difference that the weather does. Now saying all that, saying all that, you give Minnesota a good streak of warm weather in the winter, 'cause it gets hot there in the summer, and people will get colorful real quick-like too, ha ha, so, you know, everybody can get down. The point being that the weather, which is beyond all our control, is what sort of drives, you know, the environment, so to speak, it drives it, whether we know it or not. It's really drivin' it, makin' it that way. Anyway, that's just a theory.
RHRM: Climate has a lot to do with a lot of things. Food and behavior and everything. But I lived in Scandinavia for many years. What you said about the people being reserved is completely true. But when a Friday night comes around and you put a little alcohol into the mix, then the stories start flowing a little more. Ha ha.
JJ GREY: Oh, yeah, yeah, yeah. It'll start coming out then. About three-quarters of the way through a show….. We haven't played in Scandinavia, but we've played in countries that are kind of reserved in places. About three-quarters of the way through the show, I don't know if the people are from the Equator or where they're from. But they're shit-faced and they're ready to get down. They don't care anymore, you know. So, it's kind of the same thing.
RHRM: Having said all that, when you were a child, was storytelling prevalent in your family? Were your family members good storytellers?
JJ GREY: Definitely. And without even knowing it. You know, nobody knew that they were a storyteller. When the whole family got together, you had to fight for your position to say whatever you're gonna say. You know, if you're gonna talk, you better be entertaining if you're gonna hold the floor for any length of time. Because if not, you're gonna get the hook. They're gonna hook you right off the stage and somebody else is gonna jump up there and go with it. So yeah, I grew up around that. Ha ha.
RHRM: Your DVD, Brighter Days, from a couple of years ago, showed some breathtakingly beautiful northern Florida nature. There is nothing quite like an untouched river, swamp or creek. Where you grew up, were you way out in the country like that or is that where you would go to get away?
JJ GREY: No, I grew up out there. And I'm still livin' there.
RHRM: Oh, I thought that you had moved more towards Jacksonville, more towards the city. But you are still living out in the country.
JJ GREY: Yeah, I actually live further out now. My parents, where they live, the city has kind of caught up with them. Now, it's kind of suburban in a way. But, you know, each house has an acre or more of land around it and there's still woods and swamp around it. When I was a kid, it was all woods and just a few houses. And now, there's subdivisions and stuff nearby, not too far away. Where I live, it's another fifteen miles further west now. I live on my grandmother's place. I bought it a couple of years ago. Well, I say a couple of years. It's a pretty good while back. Out where I live, people have acres, you know, and it's woods, deer, turkey, everything's at our place. I split time, mostly at my mom and dad's house, but I used to spend a lot of summers at my grandparents' house and work the chicken houses. So, I spent a lot of time out there where I'm at now.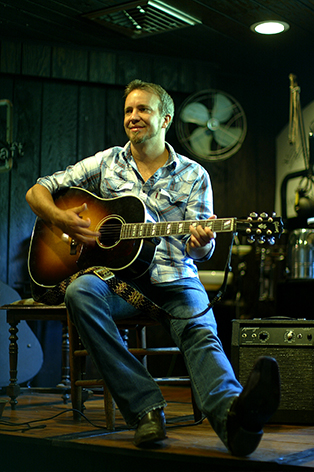 RHRM: You must have at least one or two gator stories that you would kindly share with our readers.
JJ GREY: We took (Anthony) Farrell, the keyboard player… This is before he was playing with me. He was playing in the Greyhounds. My buddy and I took him out gator huntin' one night. Course we weren't really gator hunting. But we…. I was gonna say "we". My buddy caught one about seven feet long, a little skinny one, just caught him just to show him to Farrell and then we let him go. That was pretty funny. He was excited. Then he wanted to catch another one. And I was like, "one's enough". He was manning the spotlight on the side of the boat, you know, 'cause that's how you find 'em. Their eyes glow, you sneak up on 'em, then I let my buddy, Kyle, grab him and let him play Crocodile Man. I'm just gonna stand back, watch him and get ready to jump into the water and take off swimming to get the hell away from it all. Ha ha ha…
RHRM: Ha ha ha. I wouldn't want to get too close to one, but gators have always been one of my favorite animals. There is something so mysterious about them and I think that they are so much smarter than people give them credit.
JJ GREY: They are insanely intelligent. That's how they get big. Because they never stop growing, I don't think. As long as they're alive, they grow. Big gators are very smart. There was a gator at home called Taillight. He was massive. And he knew, around towards the end of July, or August, maybe almost into September. Actually, it was somewhere during August. He would make his run up to, like, Six Mile Creek and that area. And then, by the end of the month, he would go up above the Shands Bridge at Green Cove Springs. He would go north of it because they don't allow gator hunting north of the bridge. And somehow or another, he figured that out, you know, 'cause you get spotted with light…Some gators freeze and the smart gators don't. They go in the water and leave. Unfortunately, the newspaper wrote an article about it because a man had gone down in there in a boat at Six Mile Creek and saw a dead dog up in some tree that fell over in the water. And he rode his little old johnboat up in there to see what it was. And Taillight came up quick and rushed him thinking that he was trying to steal his dog 'cause he had killed the dog and put the dog up there to eat it later. Taillight was nearly fourteen feet. He might have been fourteen feet. He was a huge alligator. And then the story was, you know, they were going to leave him alone, the state was going to leave him alone and all that. But I think too many people started crying. They didn't understand there's damn gators out there every day. They're everywhere. The newspaper article just reminded them that there is a fourteen-foot animal swimming down their creek. So enough people complained and they went and put a nuisance license on him and somebody killed him. A lot of people got pissed at that. My friends were pissed over that. Man, this gator had survived all this shit and y'all gonna take him out like that. At any rate, the closest I've been to a gator, like completely no-holds-barred in the wild, in the water…I was in Ichetucknee once. I was snorkeling and I was about four, five feet underwater in this little shallow area in this eelgrass. And there was a hole comin' up. I could see a little blue hole comin' up. And when I cleared the ledge of the blue hole, there was somewhere between a ten- and twelve-foot alligator at the bottom of the hole. And the hole was about another four or five feet deeper, maybe it was eight feet deep. And he was just laying there. And as soon as he saw me, he just hit his tail twice and just flew, just drifted out straight away from me. And it was really eerie because it had flooded so much. The Ichetucknee was really swollen, a super clear, fresh water spring. But on the swamps on each side, which are normally kind of separated by a little bit of a bank or something…It wasn't now because it was all one mass of water, you know. But you're slippin' down this super clear path of water that's about thirty or forty feet wide at that spot. And then on each side is a sheer wall, I mean a completely straight, clean divisionary line, a wall, where the water turns into that blackwater, where it turns into where it looks like deep brown. And he disappeared out into the brown and I didn't see him no more. Man, that was cool. I'll never forget that as long as I live.
RHRM: Ha ha. Great experience, but better you than me. I'm not going down there.
JJ GREY: Yeah. It's wild 'cause the spring water is cold. It's like 72 degrees. I mean, that's a relative term. But 72's kind of chilly in the summertime when it's really hot outside, but the water's 72. And then, if you swim over, it's literally like, you swim over to the edge of this wall of water where it turns into brown water. And it's literally like it just won't even mix at all. And then you just swim over another foot into that brown water and the water temperature skyrockets. It's way hotter. It's crazy.
RHRM: That's very interesting. But back to music…. JJ Grey & Mofro seem to be going from strength to strength and growing organically in popularity without much fuss or artificially overinflated media hype. To my eyes and ears, you guys appear to be set to become something like the next Dave Matthews Band. I don't mean musically, even though I love the music from both of you. But the size and fervency of your audience and fanbase. Your communication with your audience and the way they connect with you. It seems to be growing at a very healthy rate.
JJ GREY: Yeah. It has. It's gettin' better every single day. The funny thing is, man…I know this sounds crazy. The bigger the audiences have been getting lately, the more intimate the shows have been. People seem to know every word. Hey, I'm just so thankful they do. And that help drives me and pushes the whole band, all of us, you know, that the people are so into the show. People probably don't realize, a whole lot more than they'll ever know, how much they make a show great. They really make the show great. They're the ones really in charge of the show, you know, 'cause if people stood there and looked at their watches, like "I don't care about this", you know, the show wouldn't be shit. Ha ha. You know, it would be guys playing…and I'm not just talking about us. I'm talking about any band. It might be a band playing some cool tunes and playing great and having fun. But it won't be that big, wonderful thing where everybody's just locked into that moment and just creating that big ball of energy that the audience does. I'm just thankful that people come, man, and people be a part of that and bring that, you know.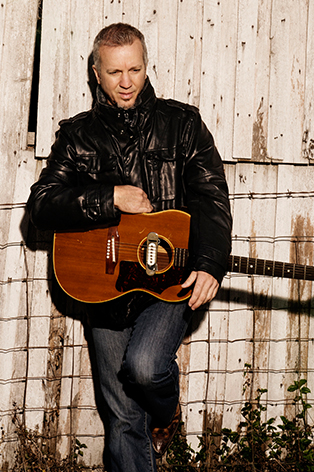 RHRM: A huge part of that is because of your communication with and relationship to your audience in a concert setting. It is unlike almost anything I have witnessed before. I have seen you perform many times, both with Mofro and on your own. Your connection to the people watching you, their hanging on to every word and the tension you create in the music, how it builds and is eventually released, is unreal. And I have noticed that it's not just that the audience knows the lyrics to the songs. They seem to hang on to every word and build while you and the band build onstage.
JJ GREY: Yes. It's true. That's a huge part of them making a show what it is. I mean, they know what everybody's gonna do, you know. And they just get behind everybody. They just support it. They're championing the cause and whatever that may be, so to speak. They throw it to us and we throw it back, man. That's how it just keeps going up, further and further and further, you know.
RHRM: Whenever I put on a JJ Grey album, the first thing that hits me is the warmth of the overall sound. Is that something that you have worked towards achieving or did you arrive at that sound without much effort?


---
To read the rest of this feature, please order a copy of Red Hot Rock #71 at our online shop.
---
Photo credits: Jensen Hande, Darren Jacknisky, Erika Harlitz Kern, Marc Millman, John Margaretten,Tibor Nemeth, Tobin Voggesser